The North Eastern drought situation has reached a crisis level as humans and animals die of hunger daily.
In Dadaab, Garissa County, livestock are being supported by twigs so that they can stand while feeding.
Hundreds of livestock and tens of people have died since the drought kicked in a few months ago.
On Thursday, November 18, a crisis meeting was called in Dadaab, with the local administration trained on drought management.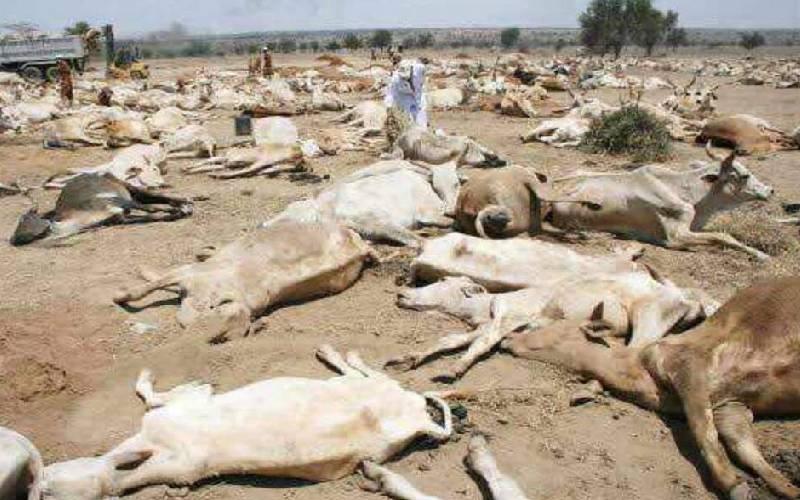 Locals are pointing an accusing finger at the national government for delayed response to the drought crisis.
"They had to wait until tens of human lives and are lost to react," said Mohammed Aboud, a pastoralist in Garissa.
Aboud said relief food was yet to be distributed in his Lagdera community.
Farah, a 63-year-old resident of Bulla Iftin, urged the government to prioritise drought response, "instead of politicking on a daily basis".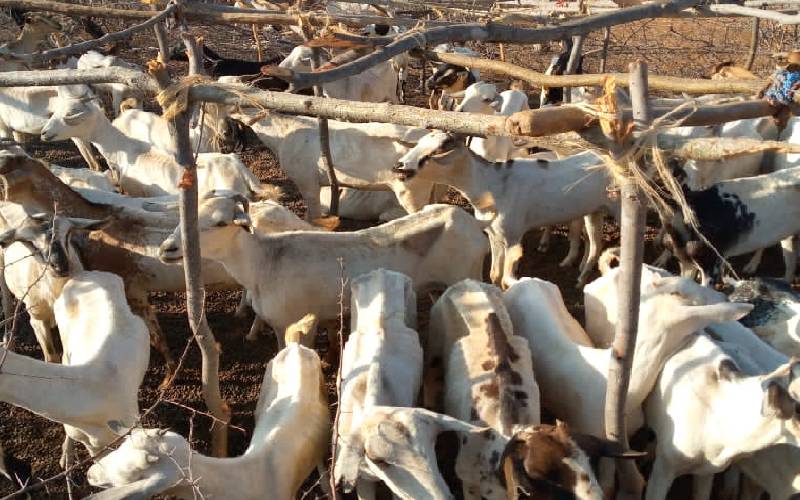 Mohamed Bull, the chief of Dertu Location in Dadaab, echoed Iftin's sentiments, saying "children are malnourished and their parents are losing their lives".
The national drought management authority said it had swiftly responded to the crisis, providing food to residents of Bolugho and Ijara sub-counties, both in Garissa County.
Download frpm the Standard Media W